A&D Hydra Clean is absolutely committed to providing unparalleled customer service as we work to meet immediate and long-term needs in a timely manner consistent with the highest standards of our profession.
Put simply, we're ready and able 24/7 to help you deal with your water, mold, or problems.  And then help you restore your home or business to pre-loss condition!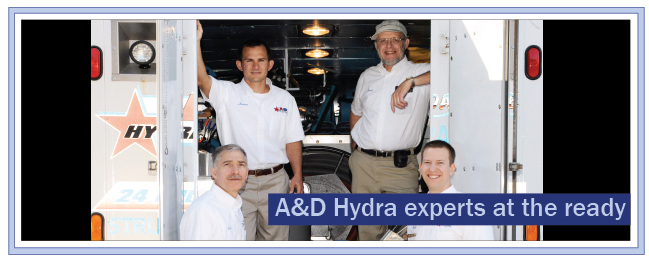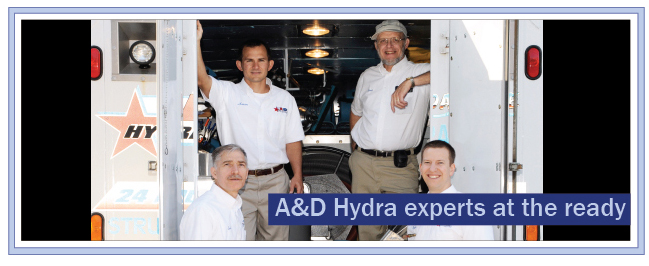 A BRIEF HISTORY
In 1970, A&D'S owner, David Wilson, after serving in the Marines and attending college, established a residential and commercial building maintenance firm in Sacramento, California. Services included general house and office cleaning, carpet and upholstered furniture cleaning, all types of flooring installation and repairs, stripping and refinishing floors, window washing, gutter and downspout cleaning, general repairs and light remodeling, framing, trim work, drywall, wallpaper, and painting.
After moving his family and business back to Indiana in 1974, Dave gained more experience by offering additional services such as demolition and reconstruction, flooring sales and service, job management, estimating and subcontract work.
Today, A&D Hydra Clean offers comprehensive water damage cleanup, repair and water damage restoration services. We are a licensed General Contractor specializing in Water Damage Restoration: EMERGENCY water extraction and cleanup, structure and content dry-out, reconstruction to pre-loss condition.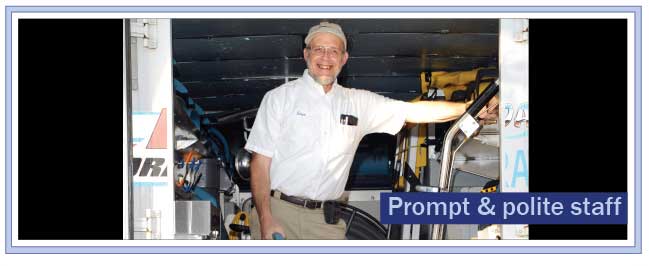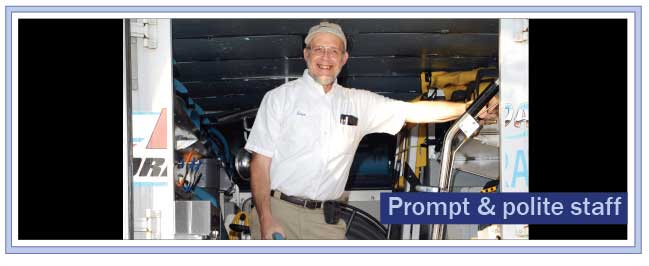 All of A&D Hydra Clean's service technicians are IICRC certified, trained and experienced professionals. We employ principled workers who share our values and are committed to treating your family, home or office as though it were their own. A&D Hydra Clean is a full service restoration company, returning your home to pre-loss condition.
Superior Customer Service – No answering service or 1-800 number. Get advice from a technician on call 24 hours a day.
Family Owned (Locally owned and Operated – Indianapolis)
Over 39 Years of Broad-Based Industry Experience
24 Hour Emergency Response – Call Day or Night
Professional Technicians uniformed and clean, trained and experienced, IICRC certified
State of the art water extraction and dry-out equipment
Service vehicles clean and clearly marked
Will work with your insurance company
Quality Workmanship – guaranteed, referrals available
Commercial and Residential service to customers in Indianapolis and surrounding counties


A NOTE FROM OUR VICE PRESIDENT:
Water disasters are messy and stressful! Even though we are in the business of water damage restoration, know that we do not delight in your misfortune.
As we serve you, please find assurance in our commitment to doing everything we can to not only make the situation tolerable, but to also ease your discomfort and restore and beautify your structure to a better place than before the loss! I personally guarantee this! Please let me know if you have any questions, concerns and of course compliments!!
Aaron Wilson