If you've been pleased with the service you've received from our company – please help us spread the word to others by writing a review/testimonial for our company on Angie's List, BBB, Facebook, or Google. Your publicly shown review will help us build trust and confidence in a very competitive marketplace, and help us grow our business.  Thank you for your help!
To write your review, please click on the appropriate review website LOGO below.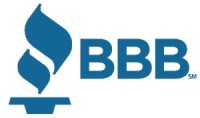 If you cannot leave a review on the above websites – please click here.