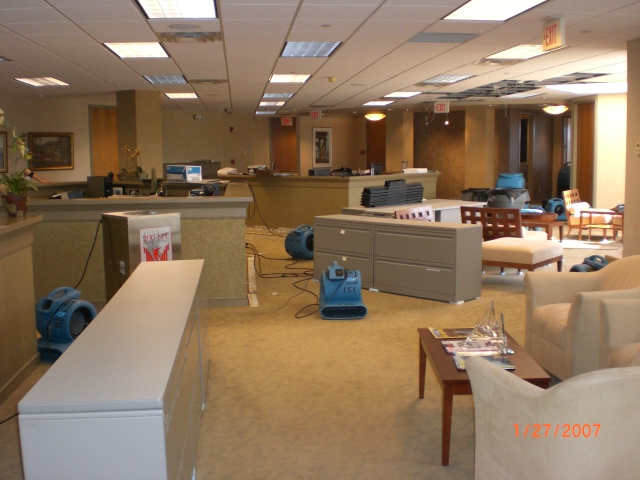 LET OUR FAMILY TAKE CARE OF YOURS
One of the best compliments we continue to receive from our clients is: "The staff at A&D treated us like family".  We know how devastating it can feel to have your life and world be under water or damaged by mold, fire, or smoke.  Just when you think it can't get any worse then there is the insurance to figure out.  Let us handle all of your problems so you can get back to what's important!
DON'T PANIC – CALL US!
We are experts in all aspects of Residential Restoration .  Our Certified Professionals will restore your home to pre-loss condition at minimal inconvenience to your family.  Our process is thorough and extensive.  Our IICRC Certified Professionals will explain everything to you and help you get the insurance benefits you need.
RESIDENTIAL RESTORATION SERVICES
So how does the residential restoration work? What can you expect as a home owner?
Those are great questions!  Since every home, family and circumstance is different,  we will personally walk you through the clean up and restoration process so you can be fully confident about the work.  But to give you an idea of what to expect, we will let one of our client's testimonial speak for us:
_________
" I called A&D Hydra Clean and talked to Kyle who immediately put crews into action.They carefully inspected our home, finding places that were affected by the water that I hadn't thought to check. They pulled out affected carpet, flooring and cabinetry and installed a series of driers. Once the floors, ceiling and walls were dry, A&D replaced everything that had to come out due to water damage.
They conferred with us at every step to be sure that the end result would suit our needs and desires and even made suggestions to prevent the same thing from happening again. The work happened quickly with attention to cleanliness, all the way to the final carpet cleaning.
Here's the thing, not only did the work get done, every single one of the people who showed up for A&D was a delight. It was clear that each cared about our family as humans who have to work and live in our home. They put up with our cranky dog like champs. They thoroughly explained every detail to us, helping us make choices to maximize our insurance reimbursement.
I would not hesitate to recommend A&D Hydra Clean."
– Nila N. — Indianapolis, IN
Our process is: Immediate, Thorough, Professional, and Caring
Our staff is pleased to offer their expertise to answer any of your questions about our residential restoration services. Give us a call for advice or questions regarding:
Inspection
Dry-out
Cleaning
Soda Blasting
Carpet Cleaning
Insurance
Let our family help yours!  Call us at (317) 255-5658 to find out more about our residential water damage restoration services.
We are your local, family-owned Indiana Water Damage Restoration Company.